Our Products
Brings a fresh and engaging approach to hiring. Automates the evaluation
Gamez2Hire is a cloud-based screening & recruitment platform for corporates to effectively screen candidates and with secured proctoring capabilities.
It improves the engagement level and attention span of the test takers and is being used by leading corporations, for efficiently identifying the right talent.
These can be used for Written tests i.e Aptitude, LR and Programming test, Audio and video screening, Technical round, many more.
Audio/Video based Assessments:
A face-to-face interview is often not possible with the sheer number of candidates and resources required to do the same.
This is where we change the game.Candidates can be posed with questions based on situations and have to answer by recording their videos on Mobile devices or Computers.
Evaluate various parameters.
Personalized and intuitive way of screening the aspirants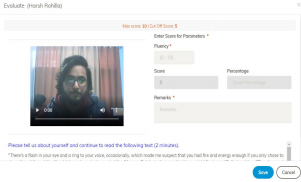 Responsive and Mobile Ready Assessments:
"Rich variety of Question Types Can be Stitched Together to form a Quest"
Looking for more than MCQ questions ?

We provide much more :

- Match the following
- Ranking
- Grouping
- Video Capture
- image choice
- Much more
Written round, Aptitude test, LR, Programming round, Audio and visual screening - We got all tests and rounds you would need to find the best talent covered.